AVSL provides a comprehensive range of customer-driven products and services in the fabrication and supply of GI ducts. We have been successful in maintaining the lead in the field of HVAC by keeping abreast with modern technology and latest expertise by installing latest machines.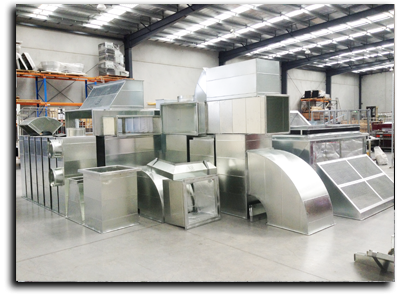 GI Ducts
It is manufactured to meet the most stringent HVAC/Industrial specifications and quality standards. GI Ducts are fabricated out of hot dipped galvanized steel sheet of lock forming quality as standard duct material.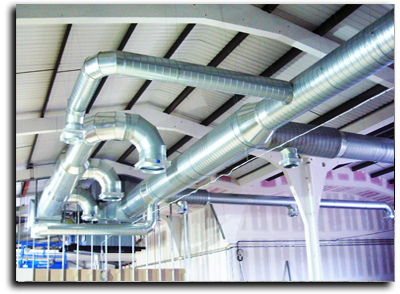 Stainless Steel Ducts
These are useful for businesses and large manufacturing companies which calls for its specialized use in voluminous and industrialized applications. Use of stainless steel duct-work for any specialist application is recommended for its strength and rigidity which is similar to a galvanized iron duct.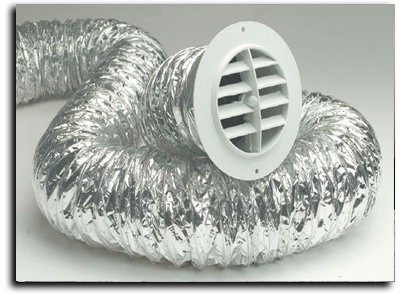 Fiberglass & Plastic Duct & Accessories
Fiberglass duct hose, used for brake ducting, transmission cooling, and ventilation of drive compartments in racecars, is a lightweight, silver laminate of fiberglass and vacuum-metalized polyester film, reinforced with a spring steel wire helix; it is very flexible and compressible for easy installation.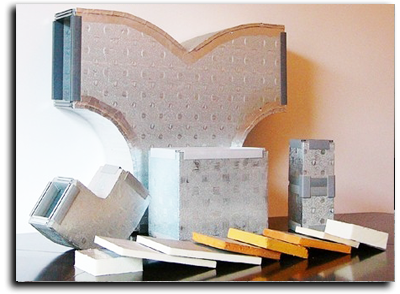 PIR – Pre Insulated Ducts
Pre-insulated HVAC Duct is fabricated from Polyurethane Foam Pre-insulated Duct Panels and accessories by a set of special tools. The Panel consists of 20 mm thickness polyurethane foam insulation faced on both sides with 80 micron thickness aluminum sheet.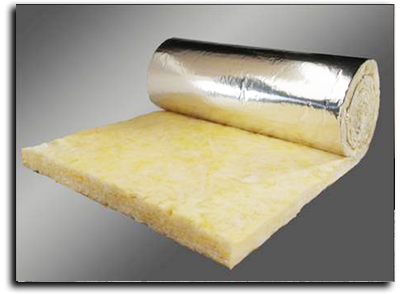 Duct Sound Proofing materials
Ducting Insulation Pipe Coated Felt Fiberglass Soundproof Material is made of inorganic fiberglass with athermosetting resin, formed into flexible, semi-rigid or rigidboards of varyingdensities. Due to the advantages of lightweight,resilient, corrosion resistant, high thermally efficient, structurallyintegrated and excellent in acoustical properties.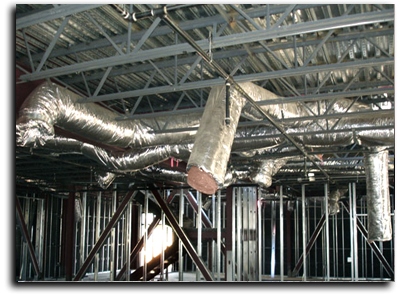 Flexible Ducts
Aluminum & PVC combined flexible air ducts are specifically produced for discharging welding fumes and dense chemical gases where high mechanical resistance is required. This product is produced from multi layer aluminium strengthened with high tension steel spring wire, covered with a nonflammable PVC jacket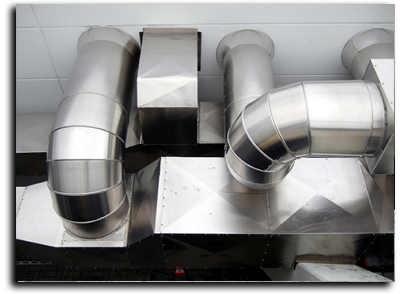 Mid Steel Ducts
MS ducting is made from the high quality mild steel which contains 0.16–0.29% carbon being neither brittle nor ductile. In kitchen exhaust MS ducts are largely used owing to its inherently fire resistant characteristic which can be further enhanced by Fire Rated Spray Coat or painted with multiple coats of Red Oxide.